Rescue workers carrying the body of a victim after flooding in Estahban county, Fars province, southern Iran.

Photograph: Iranian Red Crescent/EPA

Following significant rainfall in the relatively desert nation, flooding in southern Iran has claimed the lives of at least 22 people and left one person missing, according to a local official.
On Saturday, videos appeared on local and social media platforms showing cars being swept away by the Roodball river in the southern province of Fars. In one video, people can be seen removing a young person from a moving vehicle.
Several communities in and around the country's Estahban county region were flooded. A second body has been discovered, bringing the total number of fatalities to 22, according to Javad Moradian, the director of the local rescue team, who spoke to Mehr news agency.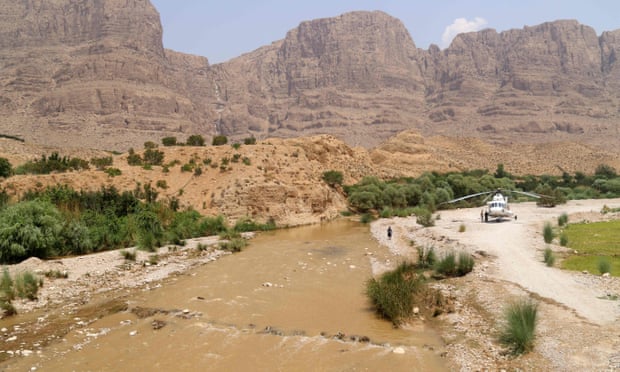 A rescue helicopter positioned on the bank of a river, after flooding caused by heavy rainfall in southern Iran's Estahban county.

Photograph: Mohammad Ali Mohammadi/AFP/Getty Images