Monday, December 10, 2018
It is officially 15 days to Christmas, which is celebrated worldwide. Are all your decorations ready? are you set for Christmas party and what are we having this Christmas?. 
Talking about the colors of Christmas, there are  several colors which are traditionally associated with Christmas. Red, Green and Gold are the most popularly accepted colors, but why do we have them and what do the colors represent?
Most the colors and their meanings come from the western/northern European traditions and customs, when Christmas is in the middle of winter and it's dark and cold.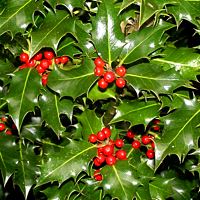 Evergreen plants, like
Holly, Ivy
and
Mistletoe
have been used for thousands of years to decorate and brighten up buildings during the long dark winter. They also reminded people that spring would come and that winter wouldn't last forever!
17 comments