The 10 Best Yoga Retreats In Costa Rica
Pexel photo


From the rainforest to the reef, you can find bliss through these yoga retreats in Costa Rica that will change your body and your mind for the better.

Costa Rica is one of the most popular places to visit in Central America because it has a lot of amazing wildlife and beautiful scenery. More than 25% of the country's land is protected, so visitors can explore the beautiful rainforests, visit pristine beaches for surfing and diving, trek volcanoes, or just relax and enjoy the peace and quiet.


Over the last decade, more and more people have been coming to Costa Rica to go on yoga retreats that will make them feel better. What's better than finding Zen in the depths of a rainforest or at the base of a volcano, after all?

Find out about 10 of the best yoga retreats in Costa Rica, which are great for everyone from beginners to full-fledged yoga practitioners.


Samasati Yoga & Wellness Retreat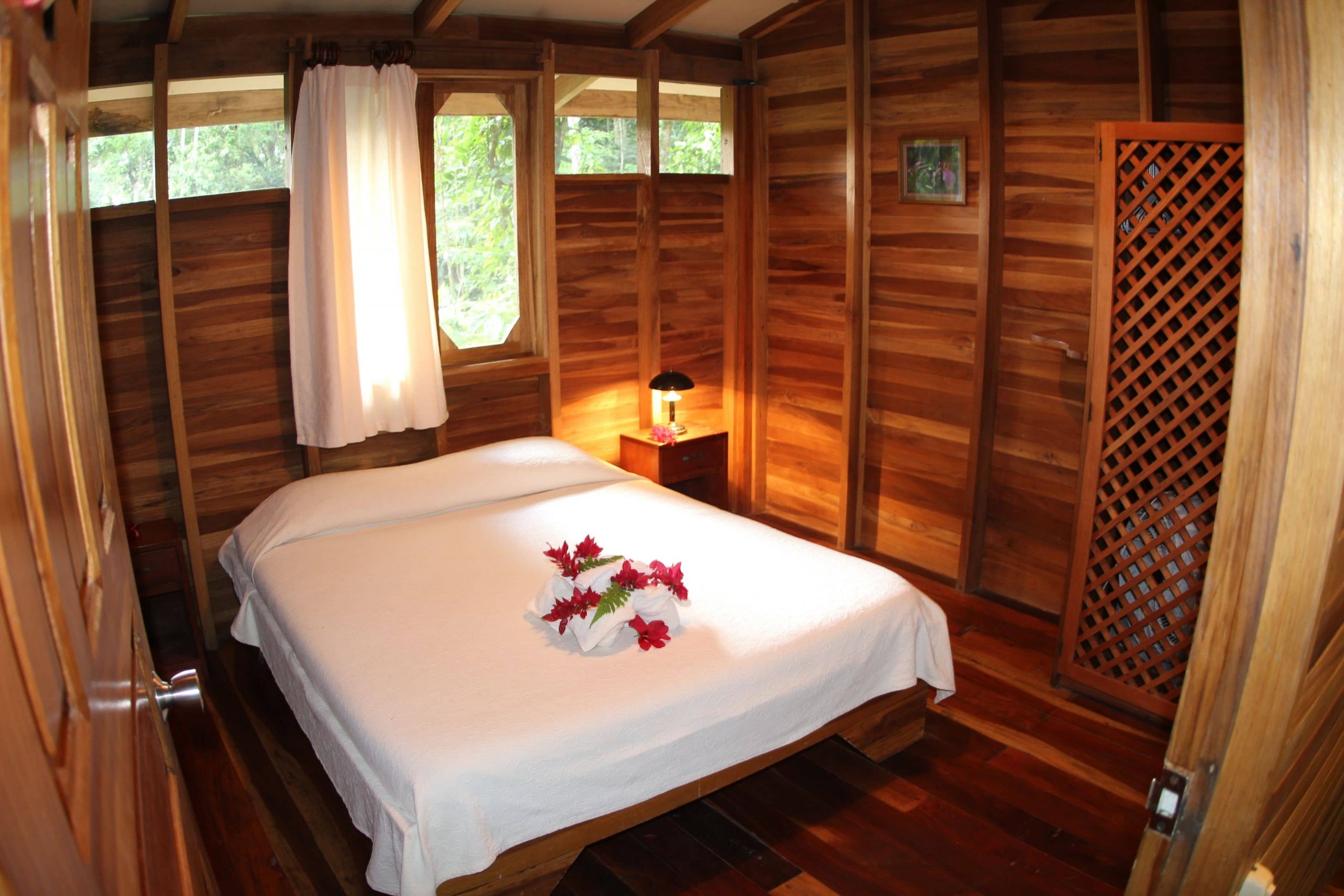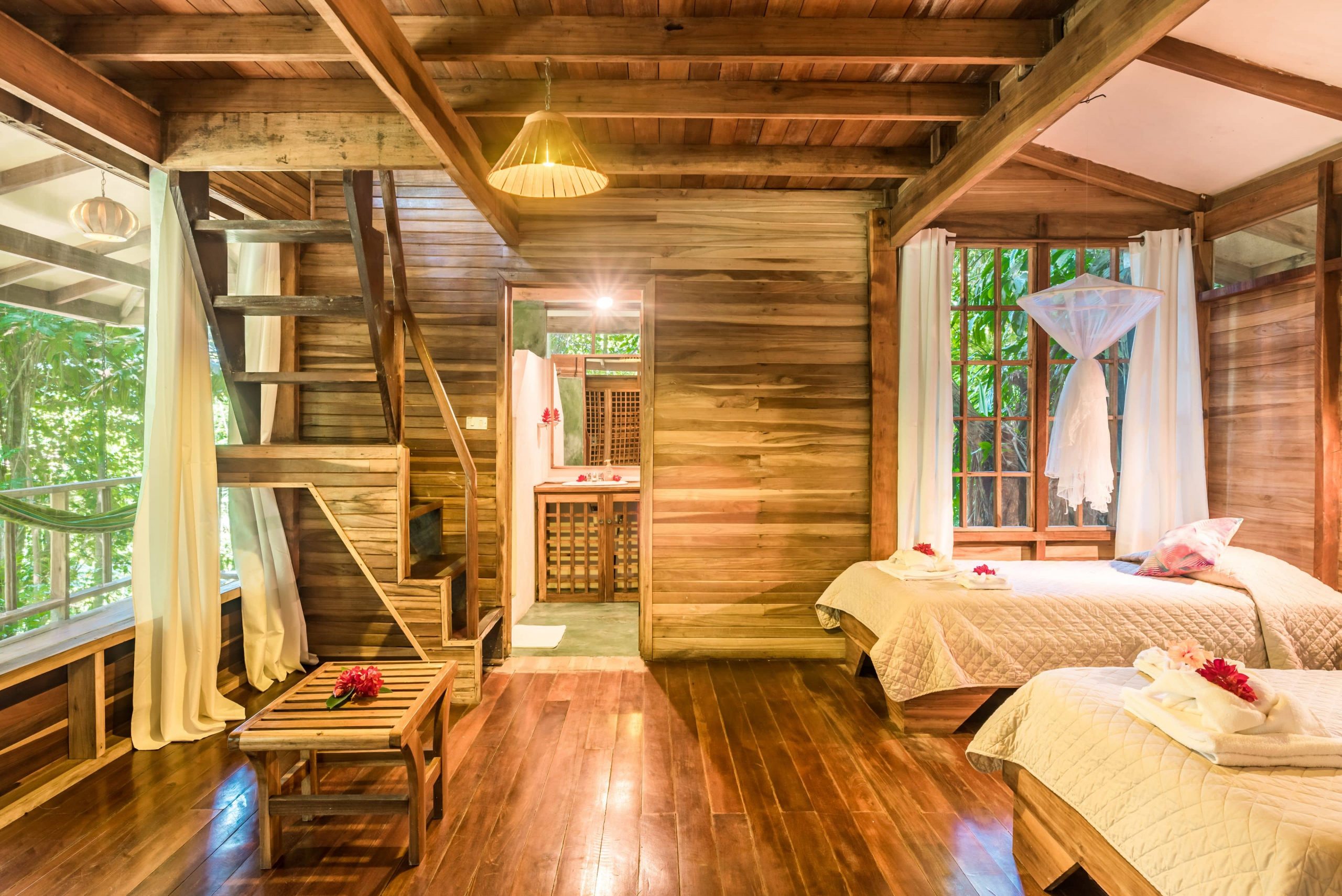 Samasati yoga retreats are held on a mountainside near Hone Creek, 20 minutes outside of Puerto Viejo, and participants can pick from four distinct packages:

Yoga sessions, massages, and guided treks into the nearby jungle are all available at Relax & Rejuvenate. Guests can use the complimentary shuttle to get to Playa Negra Beach or go into town in their spare time.

Yoga & Surf includes all of the benefits of the Relax & Rejuvenate program, plus surf lessons for those who want to hang ten.

Guests who book a customized private retreat can create their own schedule, focus on different types of yoga practices, and receive more one-on-one attention.

Between romantic meals, snorkelling expeditions, and trips to Puerto Viejo for dancing and cocktails, the Caribbean Lovers Package allows you and your spouse to practise yoga together.





Anamaya Yoga Retreat



If you're looking for a luxurious yoga retreat, look no further than Anamaya in Montezuma. Throughout the seven-day retreat, a rotating roster of instructors leads ten yoga classes that incorporate Yin Yoga, Hatha, Vinyasa Flow, and more. Six package choices allow guests to customize their retreat with Costa Rican experiences:

Ziplining, surf instruction, and a group beach trip are all included in Yoga & Adventure.

Yoga & Surfing is an all-inclusive package that includes five basic surf lessons and a surfboard rental.

Pure Yoga is the most affordable option, offering ten yoga lessons for the price of eight.

Yoga & Rejuvenation is a package that includes two 60-minute massages and a beach excursion.

A 60-minute couples massage and a trip to the beach are included in the Couples Package.

While on the retreat, participants can receive a scuba certification through the CMAS International Diver Training Certification System.


Two yoga classes and three vegetarian meals are included in a 5- or 6-day yoga retreat at the El-Sabanero Eco Lodge in Guanacaste, as well as hiking, meditation, and chakra-balancing teaching. You will practice Hatha, Ashtanga, restorative, and Vinyasa yoga, depending on the package you choose. The following are some of the package options:

6-Day Revitalize and Rejuvenate is a popular option for solitary female travellers, and it includes 5-night accommodations as well as transportation to and from the airport. There's also a 5-day/4-night option.
SUP lessons have been included in the 6-day Yoga and Beach Fun Holiday. You may even take your new talents to the next level by learning SUP yoga from an on-staff pro if you're quick to pick it up.


Luna Lodge
Unforgettable spirit yoga retreats take place in a rustic environment on the Osa Peninsula, adjacent to Corcovado National Park, one of the world's most biologically varied areas. Instructors lead three- to ten-day retreats and offer a variety of programs, ranging from Vinyasa to Jivamukti. Along with yoga, guests can enjoy the following:

Corcovado National Park Tour traverses the rainforest and Madrigal River banks in order to educate visitors about indigenous plants and animals.

Lagoon Kayaking takes guests on a tour of the neighbouring lagoon, where they may observe monkeys, crocodiles, and a variety of fish and birds.


Bird Watching Tours depart in the early morning and again at dusk, providing guests with an opportunity to observe some of the rainforest's most colourful inhabitants.
Forest Bathing reconnects people with nature through guided excursions that immerse them in the sights, sounds, and fragrances of the pristine rainforest.

Blue Osa Yoga Retreat and Spa


Another of the best yoga retreats in Costa Rica is located on the Osa Peninsula. Blue Osa offers all-inclusive packages for solitary travellers and couples interested in practising Kundalini Yoga Sadhana or aerial yoga. The minimum stay is four days, and the following packages are available (all of which include three farm-to-table meals daily and domestic airfare):

Daily yoga, two eco-tours, private accommodations, and one 60-minute spa treatment are included in the Best of Costa Rica Package.

Two daily organic vegetable juices, two daily yoga lessons, daily meditation and breathwork sessions, one half-day trip, and one spa treatment are included in the Total Body & Mind Detox Package.

Individualized yoga courses and private rooms are included in the Private Yoga Retreat Package.

Private rooms, daily yoga, and daily 60-minute spa treatment are included in the spa package.
The Balinese-inspired Pranamar Villas are located on the Nicoya Peninsula's Pacific Coast, where guests can spend time with yogis who specialize in Hatha and Flow yoga, Ashtanga Vinyasa, Thai yoga massage, and more. This Cobano yoga retreat provides convenient access to:

The year-round swell at Playa Santa Teresa attracts surfers from all over the world, allowing tourists to combine their yoga weekend with some world-class surfing.
The resort's northernmost beach, Playa Hermosa, offers calmer waves for swimming and extensive stretches of sand for beach runners.


The Retreat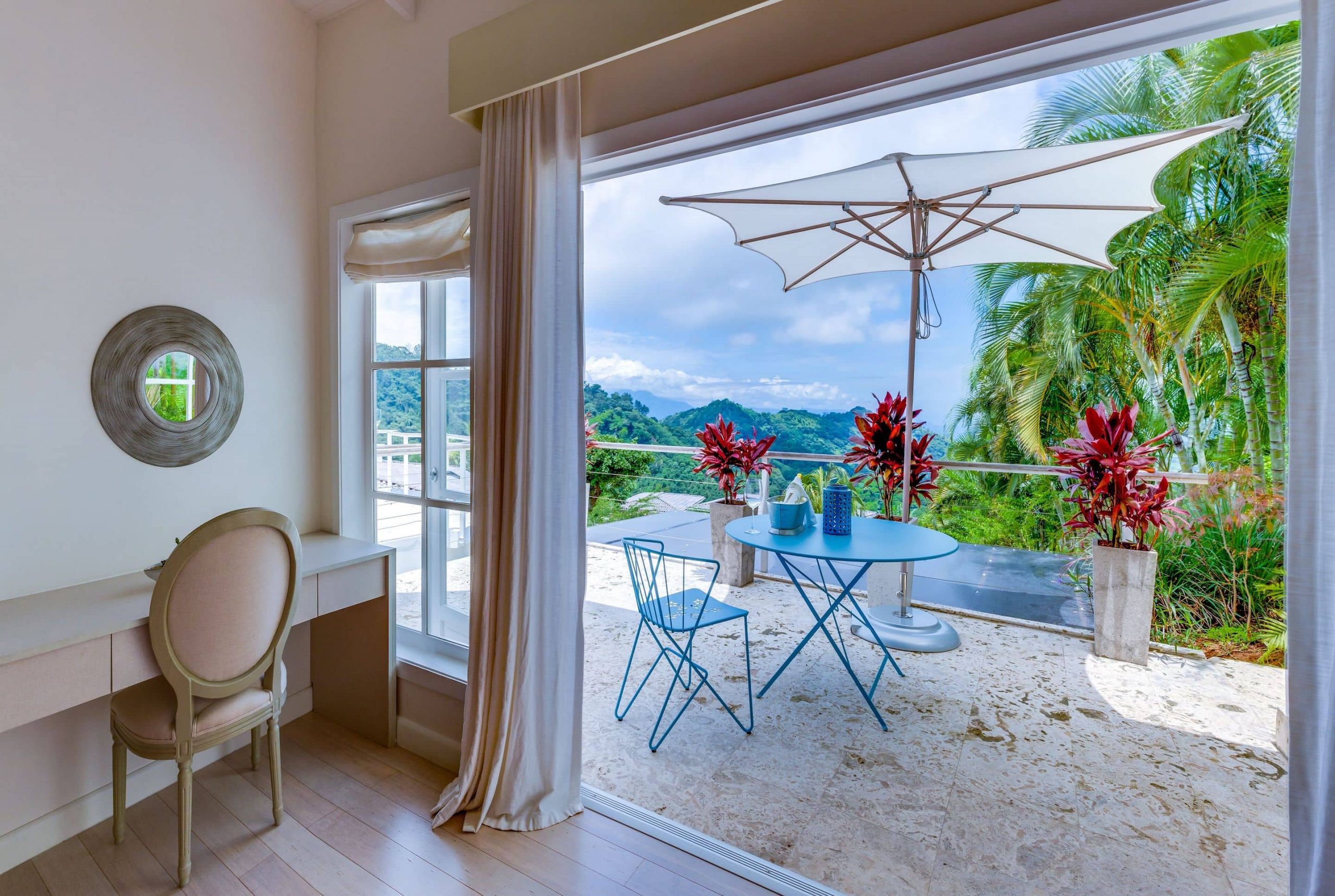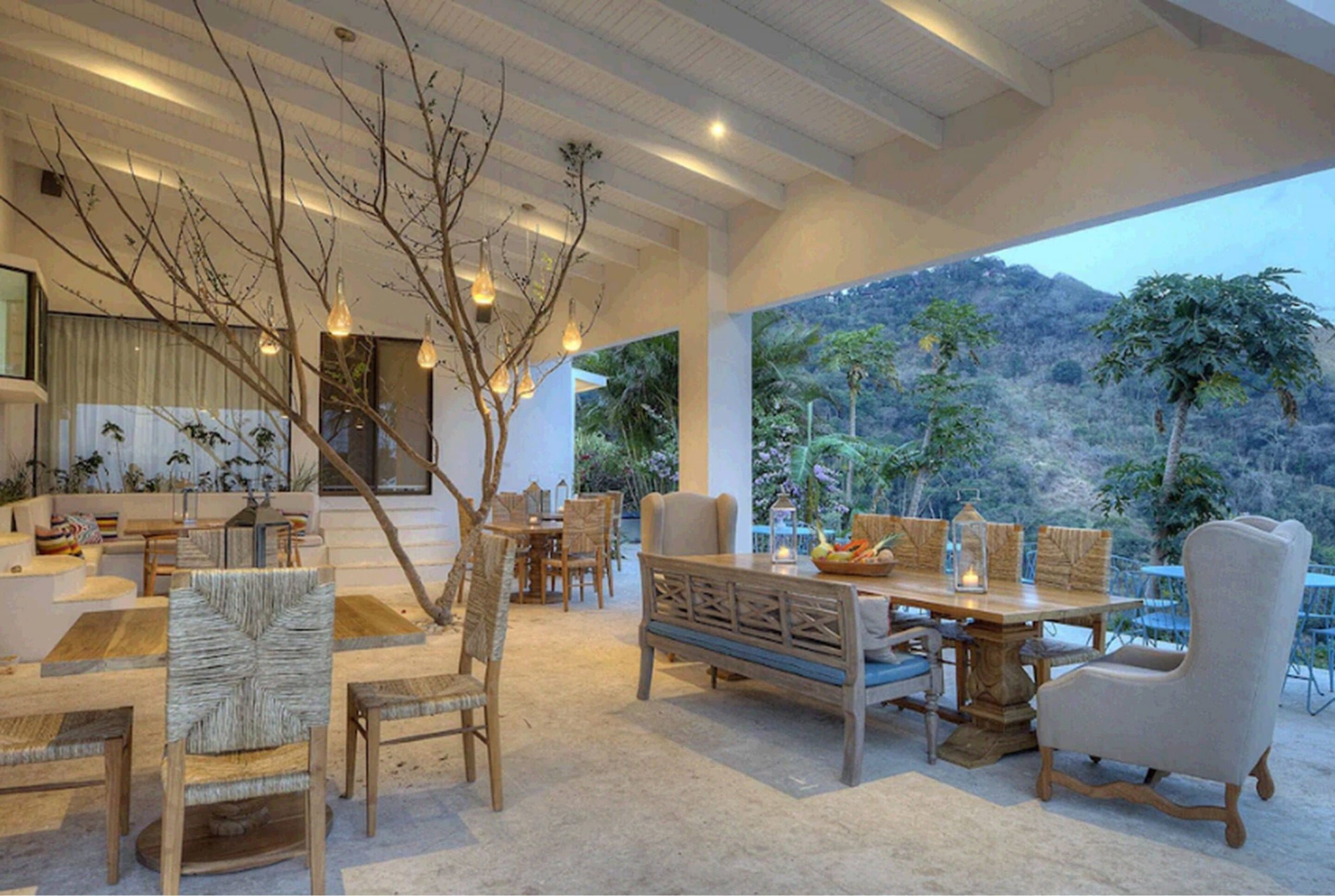 The Retreat, which is located in the Central Valley of the Alajuela Province, is the creation of famous chef and wellness specialist Diana Stobo. The following are some of the all-inclusive retreat vacations that incorporate twice-daily yoga and daily hikes:

Ayurveda Balancing includes a dosha-specific cuisine, five Ayurvedic therapies, one facial, five mineral therapies, and five infrared sauna therapies.

The Fitness Reboot and Fat Burning retreat lasts eight days and includes a fat-burning cuisine, six private sessions with a personal trainer, five BEMER treatments, three massages, and three sauna sessions.

One spa treatment and three cookery sessions are included in the Wellness Program.

Another 8-day retreat, Luxury Spa Healing and Beautifying, includes two cooking workshops, three sauna treatments, two facials, three massages, and two healing and balancing treatments.

Signature Detox is a 7- to 10-day detox program that includes 4 detox treatments, 5 sauna therapies, and 4 massages, as well as guidebooks, workbooks, and recipe books.
Nosara's Bodhi Tree, one of Costa Rica's most well-known luxury yoga retreats, offers a series of retreats guided by a rotating staff of international yogis. Because of its rainforest setting, you'll be performing yoga and drinking green smoothies while listening to birds and howler monkeys. The following are some additional benefits:

An optional all-inclusive meal package that supports your wellness commitment by providing delicious organic meals and a juice bar.

On-site experts will teach you how to surf.

Personal trainers and state-of-the-art equipment are available at the fitness centre. Barre, Pilates, samba, and other fitness classes are available as options. As one of the most well-known luxury yoga retreats in Costa Rica, Nosara's Bodhi Tree offers a series of retreats led by a rotating staff of international yogis.

Its jungle location means you will be doing your yoga and drinking green smoothies to the sounds of birds and howler monkeys. Additional perks include An optional all-inclusive meal plan that contributes to your commitment to wellness by offering tasty organic meals and a juice bar.

Surf lessons from onsite instructors.

Fitness centre access includes the use of state-of-the-art equipment and personal trainers.

Optional fitness classes include barre, Pilates, samba, and more.


Essence Arenal


Looking for the finest inexpensive yoga retreats in Costa Rica to save some money? If that's the case, Essence Arenal is the place to be. It's difficult to surpass the organic farm & spa's position on Lake Arenal, Castillo, especially when doing Hatha Flow with views of the volcano. The following are some retreat options:

The Holistic Awareness Yoga Retreat and the Yoga, Detox, and Neuropathic Body Balance Retreat are two 10-day retreats that include daily yoga, a sweat lodge experience, and a mud wrap.

A 14-day retreat in Costa Rica includes Yin yoga lessons, Vinyasa or Hatha yoga sessions, and two outings to the hot springs.

The Lezaeta Thermal Hydrotherapy and Detox Retreat, the Rainforest Yoga Retreat, the Mind and Body Retreat, and the Relax and Breathe Retreat are all all-inclusive alternatives.




The Goddess Garden


Goddess Garden in Cahuita specializes in spirit yoga retreats. Guests can join one of the regular retreat events at this upscale eco-resort, which range from advanced yoga teacher training to music and healing retreats, or they can design their own personalized personal retreat. Personal retreat classes include the following:

Restorative yoga courses and private instruction are available, as well as Vinyasa Flows, Kundalini, and Iyengar. Individual lessons last 75 minutes. Group classes last 60 or 90 minutes.

30–40 minute guided meditation and yoga Nidra workshops assist participants in a deep state of relaxation in order to access delta, theta, alpha, and gamma brainwaves.

The Breathing Class lasts between 40 and 50 minutes and incorporates the Full-Wave, Wim Hoff, and Joy Breath techniques to help you attain mental clarity and inner serenity.


Experience the Pura Vida

With so many excellent alternatives, you're sure to find the perfect yoga vacation in Costa Rica, regardless of your level of experience. Therefore, begin your Central American trip by checking out these fantastic prices on Costa Rica hotel packages and airfare. You'll soon be living the Pura Vida.

Header Image Via Mila Supinskaya Glashchenko / Shutterstock