6 WRONG HABITS SINGLE MEN AND WOMEN DO ON VALENTINE'S DAY.
Valentine's day is around the corner. If you are single and do not have a partner to celebrate valentine's day with, it is very normal, nothing is wrong, you are doing just fine.
To some Valentine's day means a lot while to others it is just like every other day. This is a brief article on what some single ladies and men do wrongly on Valentine's month.

1. Answer every call and reply to every chat in the month of February.
Most single people tend to pay attention to almost everybody that texts or calls in the month of February hoping to be someone's valentine. They reply to everyone, act cool and nice just, so they can be asked out on a date.
2. You buy a gift for yourself, post it on social media, and lie that someone got you a gift.
You really have time for shit and nonsense honestly.
3.
Stop the whole Snapchat and Instagram post of
"
I am single, I don't have a valentine and I don't care.
"
Well, if you don't care then we also don't care to know, keep it to yourself, stop the cheap publicity.
I understand that some people get very emotional over things like this, but common there is more to life than a day attributed to being lovers day. Well, if staying home will make you feel lonely go out with friends and family. Have fun, you do not have to kiss, cuddle, sex, or eat out to feel loved. Be happy.
If you are single, keep this in mind, Valentine's day is just like any other day, and so if there is any special or casual activity you like indulging in then you can also do it alone or with friends and family.


5.
Go out and have sex with a random person
.
Well, this is very crazy, some single ladies and men go out to the club, get drunk and just end in anyone's bed all because they want to have Valentine's day memory and not feel lonely.
6. Stop being unnecessarily nice on the second week of February.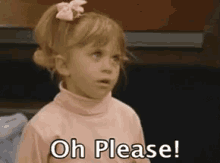 Note: You will not die if you do not have a valentine.