Abuja is the capital of Nigeria which also made it to the list of the most popular cities in Nigeria. Abuja is the capital city of Nigeria located in the centre of the country within the Federal Capital Territory (FCT). It is a planned city and was built mainly in the 1980s, replacing the country's most populous city of Lagos as the capital on 12 December 1991 #wiki. While in Abuja here are things you shouldn't do.
1.
Do not pay for any hotel in Abuja without seeing it physically and checking for the location
.
This is one common trait associated with hotels in Nigeria generally. When looking for a hotel in Abuja don't be fooled by the photos you see online. I have visited over 20 hotels in Abuja and none was the same as what they showed online. Fortunately, I had time to change to a better hotel. Before you pay for any hotel in Abuja be sure to have asked around about that hotel, don't follow the reviews you see online because some of the booking reviews were written by the hotel management. I will never recommend the New City hotel at Wuye. This is the worst hotel ever.
Image from Travel.jumia.com
New City hotel reviews from Jumia travel.
Here is a Verified Review wrote on 2016-11-22 from another customer about New City Hotel Abuja Wuye.
*Briggs S: says AWFUL NEW CITY HOTEL EXPERIENCE"
New City Hotel is totally below par. Their customer service is non-existent. The rooms were not cleaned and dusted in anticipation of guests even though we booked in advance. There is no alternative supply of power during the day. The food is unappetizing. Do not be surprised to find cobwebs and cockroaches in your room, I did. I had to switch rooms several times due to the absence of basic necessities: wardrobe, toilet faucet that doesn't leak, functional fridge and AC. The list is endless. My entire stay was laced with regrets and disappointment. I definitely won't be visiting again.





*WILLIAMS O.
Verified Review wrote in 2016-10-06
"two days stay at the New City Hotel, Abuja. I was given room 203"
I was given room 203. Some things were biting me which I don't know, but each bite produced lumb on tighs and buttock. My room was changed the second day to room 201. The room was good, the toilet window has no mosquito net. I had to battle mosquitoes till daybreak.
2.
Do not move around with your bank card
.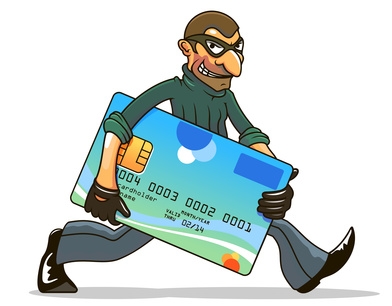 Image by infopkg.com
This is not so comfortable but after a close experience with the mess going on in Abuja, I will strongly advise that you always move around with the cash you need instead of your bank card. Kidnap and theft has been a very big issue in Abuja which happens to be the federal capital of
Nigeria
. Let me share a brief experience with you all. A friend of mine was on her way back from the office, she stopped a roadside taxi, entered inside and sat. There were three men inside the cab but the only space left was close to the door (back sit), she was the last person to enter the cab. On getting to her junction she asked the driver to stop but he didn't stop instead he continued moving. She was asked to stop shouting and stay calm but she refused and kept struggling with the men. They began to hit her with rods to keep her calm. She saw she could do nothing and stayed calm. On reaching a police checkpoint the Nigerian police as she narrated was stopping commercial vehicles and collecting money from some drivers. The kidnappers pressed her down and held her strongly on her throat, she could hardly breathe. The policemen were too engaged and didn't stop the car and that was how they passed through the checkpoint. She was taken to an uncompleted building, tied up and asked to sit on the floor. They took her bank card and all the money with her. They also took her phone and later asked her to go. She couldn't call anyone it was a lonely area, she found her way home very late at night. On getting home she was so weak and injured. They withdrew money from her account using her phone and bank card. We all went to the bank together the next day to block her cards. We were told of the ATM which was used in withdrawing the cash but as usual, she reported to the police but nothing has been done up until now. As I write more victims are being kidnapped in Abuja.
3.
The roadside taxis are not safe. Go to the motor park it's safer
. (One chance).
Before you enter a cab snap the plate number and send it to at least three people. (if you are not using a cab app such as Uber and Taxify).
Image by https://www.icirnigeria.org/
The rate at which people get missing in Nigeria is alarming. Unfortunately even tho our force claims to be working towards this, the rate of kidnap increases by the day. A lot of people have entered public transport without knowing they entered the wrong cab and most of them were taken to a different location, raped, robbed, beaten and abandoned by the roadside. Some get killed. I strongly advise that you use a taxi app to stay safe.
4.
Don't enter a Keke Napep (Tricycle) without specifying if you want to be the only one inside or if he is allowed to pick other passengers
.
Months back I came out of the house and I saw a guy and a Keke Napep driver almost getting really physical. People gathered around asking what the problem was and the Keke driver who could hardly make a complete sentence in pidgin English expressed ''saying the passenger didn't mention that he could pick up other passengers along the road. The passenger also expressed that he never told the Keke driver not to pick up other passengers. They kept the argument going and the Keke driver threatened to stab the passenger over 50 naira which is $0.14 and immediately a passerby decided to pay the remaining balance to the Keke driver. People around started saying this is how they stab and kill people for little money even when they are wrong. So guys, if you want to enter a Keke Napep, do well to specify if you want to be the only one inside or the driver can carry other people.
5.
Don't dress too cool to the market
.
Pinterest image.
This is a general thing in
Nigeria
since items sold in the market do not have price tags. I went to the market looking really cool and all. I know the prices of items in the market but it seemed like everything went really high, even items with fixed prices. I was with my Friend and immediately she said it's our dressing that is affecting the price rate. Next time we kept our dressing low and had a happy shopping time. So if you want to go to the market do yourself a favour and keep your dressing and style down to avoid marketers from raising the prices really high.
6.
Don't buy vegetables without checking the ones under
.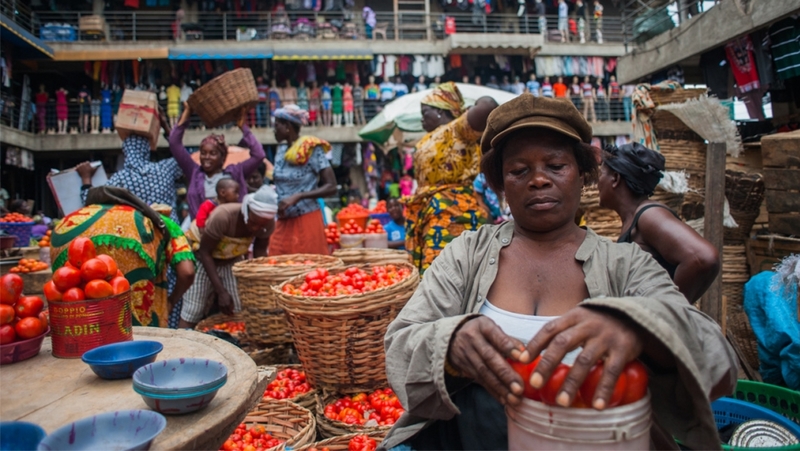 Image by grain.org.
This might sound stupid until your mum gives you a dirty slap for buying rubbish from the market. In as much as this might not be of interest to everyone and it also depends on where you purchase your vegetables. When you go to the market, vegetables are sold inside baskets and before buying do yourself the favour of asking the seller to please pour out all the vegetables for you to see before the seller packages it. My friend bought onions and all the onions under were bad, same as pepper. It almost happened to me. So be a smart buyer.
7.
Do not kill cows even if they trespass into your property
.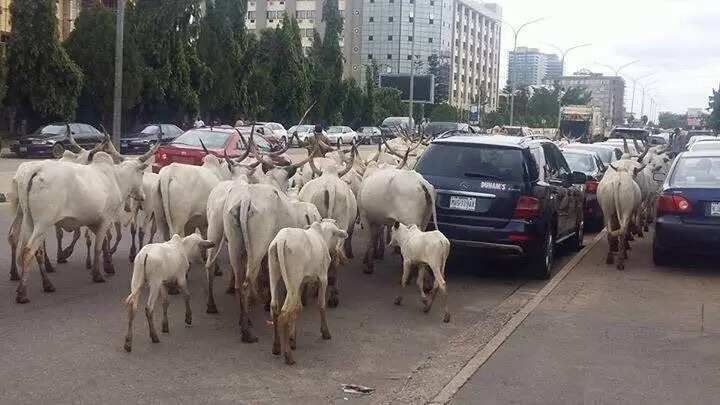 Google image


Well, welcome to Abuja the federal capital of Nigeria where cattle move around on the same road with humans. Welcome to Abuja a city where cars stop for herds of cattle to pass, a place where cows have more freedom than humans. Cattles basically can pass through your storefront, defecate and you have no right to hit the cows or chase them away. This is a major issue in Nigeria. There have been cases of cows grazing on people's farmland but nothing was done even when reported. Some farmers were killed for fighting back. Well, this is Nigeria and that is how we live.
8.
Do not pay for any property without proper verification
.
(Every guy in Abuja is into real estate).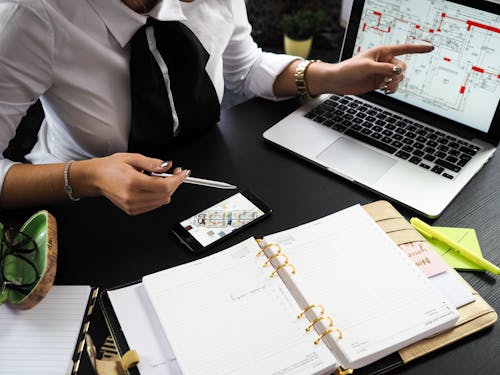 Real estate in Abuja is a very good business tho overpriced but people are taking advantage of citizens and scamming people. Make proper findings before buying land and houses in Abuja. As I write we have a pending case. So please be careful.