Fairy-Tale Places You Can Visit In Real Life
Magical illuminating caves, beautiful tiny towns, and enchanting hilltop castles may sound like images from a children's book, yet the globe is full of real-life fairy-tale locations. Start making plans for your perfect fairy-tale holiday to one of these 10 lovely destinations around the world.
1. The Isle of Skye, Scotland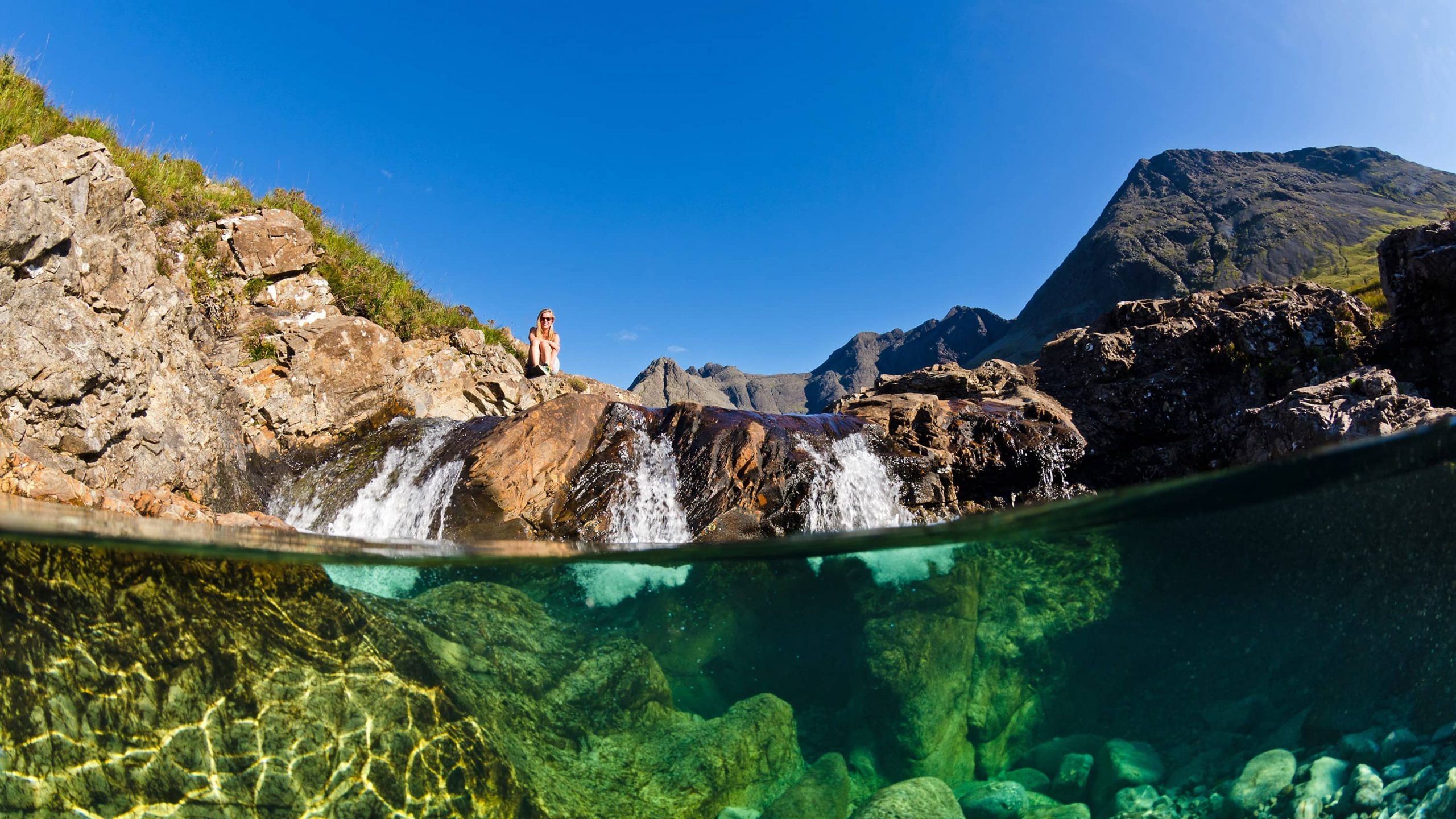 The wing-shaped island in
Scotland
is very much real, and its fairy-tale landscapes are brimming with folklore. You'd think somewhere called the "Isle of Skye" would be an enchanted fictional place, but the wing-shaped island in Scotland is very much real, and its fairy-tale landscapes are brimming with folklore. Spend some time in the Fairy Glen, which is a small version of Scotland's mountainous highlands and the kind of environment where you might come across some fae beings. Then, at the foot of the Black Cuillins Mountains, stroll to the lovely Fairy Pools. You'll reach a succession of cascading waterfalls and stunningly clean pools where you may reward yourself with a swim by hopping between stepping stones along the route. However, be aware that the water is rather cold.
Visit The Old Man of Storr, a protruding rock feature purported to be the thumb of a long-dead giant buried there, to round out your journey. Make the most of your trip by joining
a guided tour around the Isle of Skye
to see all the hidden gems and hear all the local legends.
2. Jiufen, Taiwan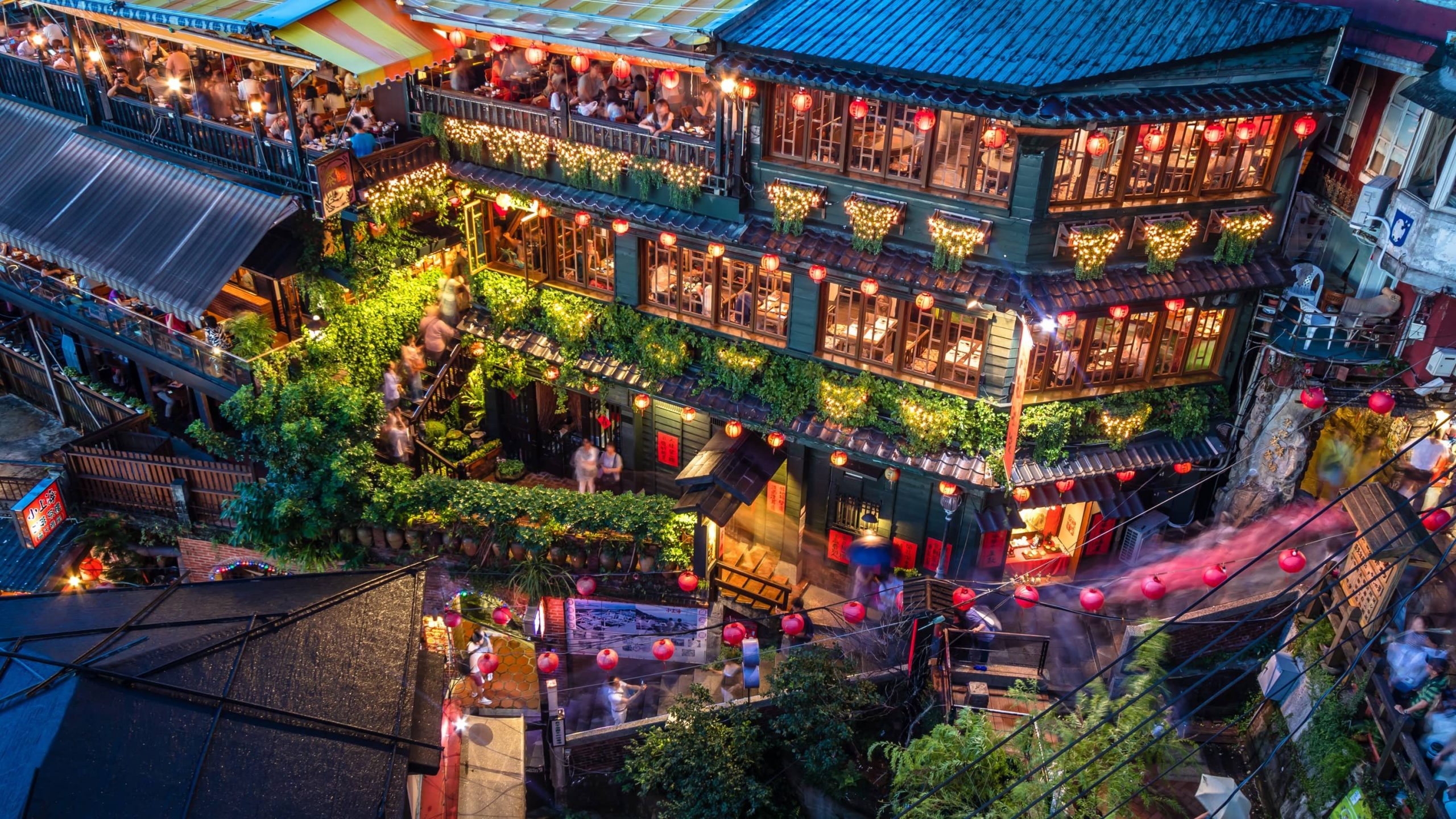 It's easy to feel as if you've been transported to a dream country when walking beneath Jiufen's bright lanterns. However, foodies come to this mountain region outside of Taipei for some of Taiwan's best street cuisine. Jishan Street's tantalizing aromas tempt you to sample everything from tea eggs to grilled snails to the famed peanut ice-cream wrappers.
Prepare to climb a lot of steep stairways through the very Instagrammable Old Town, then rest your sore feet in the lovely A-Mei Tea House. On a quaint rooftop balcony with magnificent views of the neighbouring shoreline, this vine-covered building serves tea and snacks.

3. Neuschwanstein Castle, Germany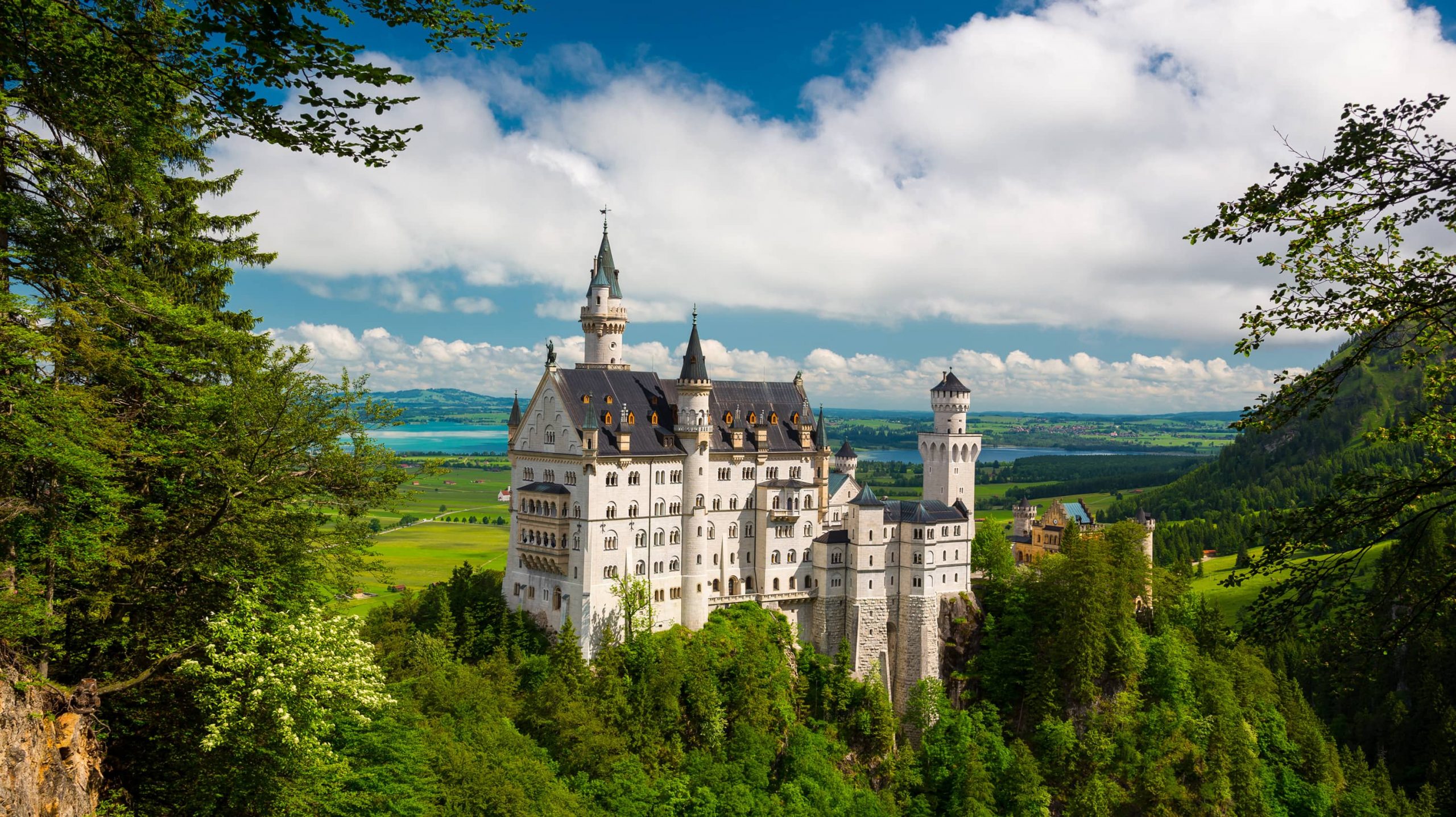 Neuschwanstein Castle, perched on a mountaintop with its towers and turrets reaching for the sky and the gorgeous Bavarian Alps as a backdrop, looks like a storybook illustration come to life. In 1868, King Ludwig II of Bavaria ordered the sumptuous castle to be his future home, but due to his premature death, the ambitious project was never completed. You'd be forgiven for thinking its outside looks a little familiar—it was also the inspiration for Sleeping Beauty's castle in Disneyland.
The magnificent throne chamber and the king's bedroom are among the beautifully designed and lushly painted rooms of Neuschwanstein Castle. While it is a popular viewpoint, it is well worth the extra time and effort to trek up the surrounding hillside to Mary's Bridge for an unimpeded view of the full castle in all its majesty.

4. Cappadocia, Turkey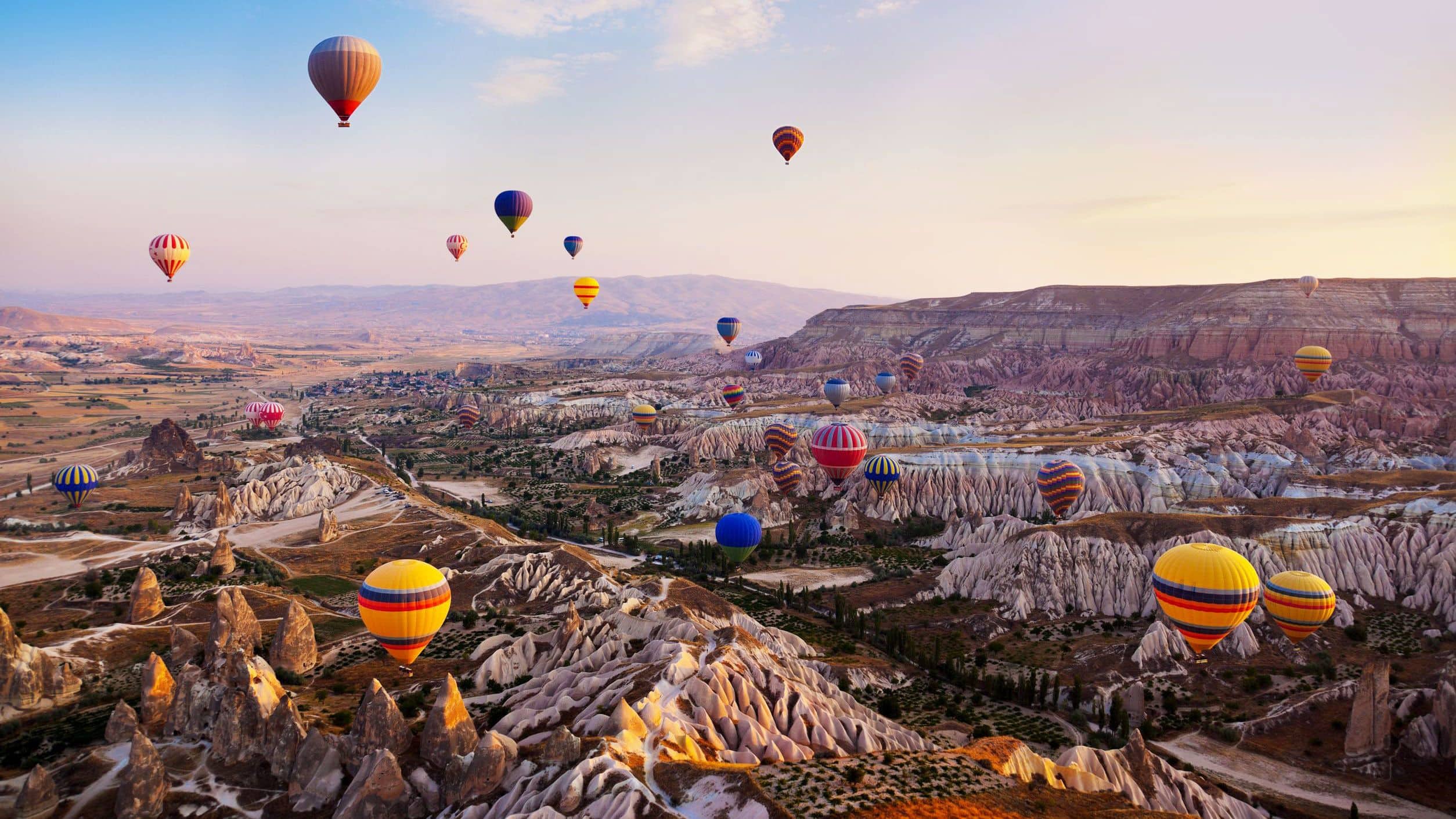 The
Cappadocia region of Turkey
provides fairy-tale views around every bend, from soaring above the chimney rock formations in a hot air balloon to visiting the tunnels of an underground city. The area's remarkable stone pinnacles were literally chiselled into by ancient people. The Goreme Open-Air Museum features cave houses and rock-cut churches with colourful frescoes. Don't forget to take in the spectacular views from the top of Uchisar Castle.
Stay in a magnificent cave room in a hotel

cut into the rocky environment to amp up the wow factor. You can even have Turkish coffee while watching the hot air balloons take off at daybreak from a rooftop balcony.
5. Hoh Rainforest, USA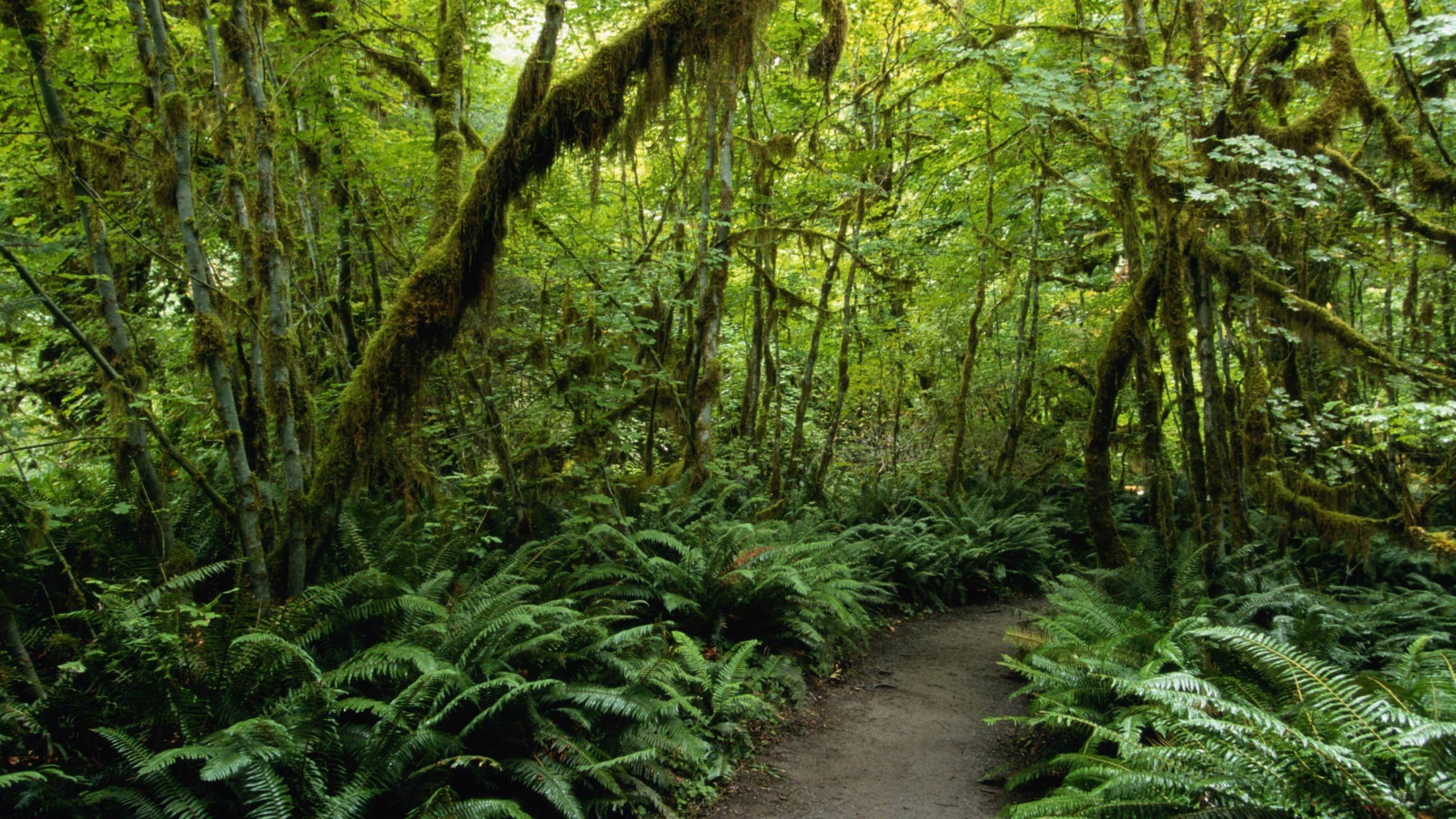 Consider the following scenario: your route is lined entirely by unfurling fern fronds. From a huckleberry bush, a small wren sings before flitting into the woods. Ent-like trees extend their branches over you, furred in thick, green hanging moss. It may sound like a fairy tale, but you can experience it for yourself by travelling to the Hoh Rainforest in Washington State's Olympic National Park.
Take a day excursion from Seattle to the
Olympic National Park
to discover the park's unique ecosystem. The area's appeal is enhanced by misty or rainy weather. Simply bring rain gear, as the Hoh Rainforest is, after all, a rainforest.
6. Alsace Region, France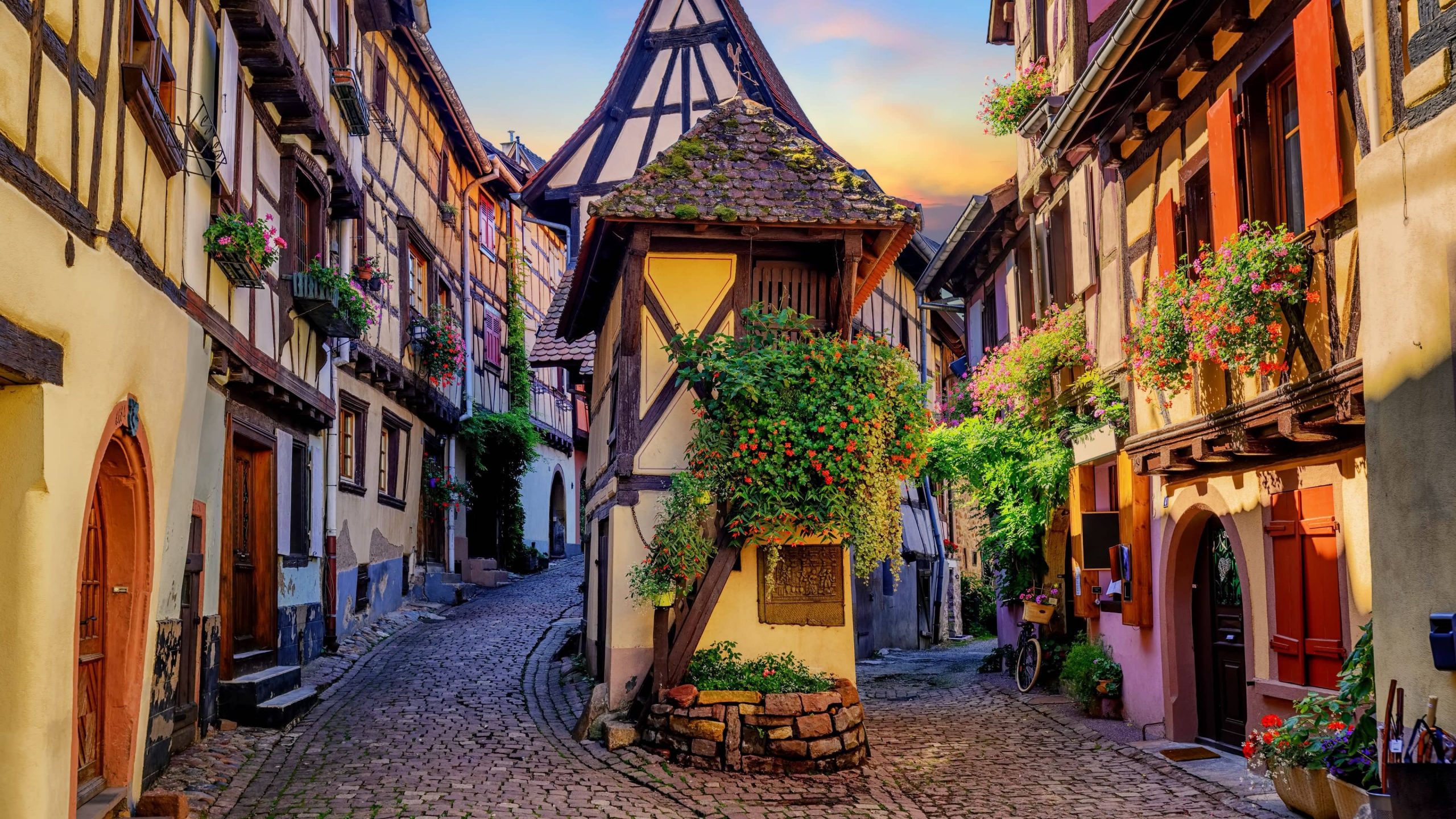 While Belle in Disney's Beauty and the Beast desired to escape her provincial existence, the picturesque villages of France's Alsace Region form the ideal fairy-tale getaway. Riquewihr and Ribeauvillé, two towns in the region, served as creative inspirations for Belle's hometown. Sing a cheerful bonjour to the neighbourhood baker as you pass by vibrant timber-framed homes festooned with hanging flower baskets.
Additionally, the Alsace region is renowned for its wine. Visit nearby wineries to try Pinot Gris, Riesling, Muscat, and Gewurztraminer vintages. You could easily spend your entire vacation relaxing in this idyllic environment or take a day excursion from
Strasbourg to explore Alsace's castles and villages
.
7. Waitomo Glowworm Caves, New Zealand
In books and films, caves are frequently used to house dragons or magical treasures. However, the
Waitomo Glowworm Caves
in New Zealand lure you with a new type of magic.
Descend beneath the earth's surface and past stalagmites and stalagmites that were formed millions of years ago. Demonstrate the naturally created Cathedral chamber's astonishingly pristine and resonant acoustics. Then climb aboard a small boat and cruise down a pitch-black underground river. The cave ceiling twinkles with the turquoise light of hundreds of tiny glowworms, as if by magic. Before returning to the daylit world, learn about the Maori folklore surrounding these fascinating caves and their illuminating residents.
8. Ta Prohm Temple, Cambodia
The decaying remains of Ta Prohm Temple in Siem Reap, Cambodia has progressively evolved over the years into an extraordinary fusion of natural and architectural elements. Massive strangler fig roots snake over, around, and through the remaining structures, providing an astonishing scene.

The temple is located within the Angkor Wat complex, which encompasses dozens of other magnificent temples, and many excursions include a visit to the lovely Ta Prohm Temple. You may easily spend many days on an exotic excursion exploring the area. Make sure to also check out the intricate carvings on the Angkor Wat temple and the Bayon Temple's massive peaceful faces.

9. The Garden of Ninfa and Park of Monsters, Italy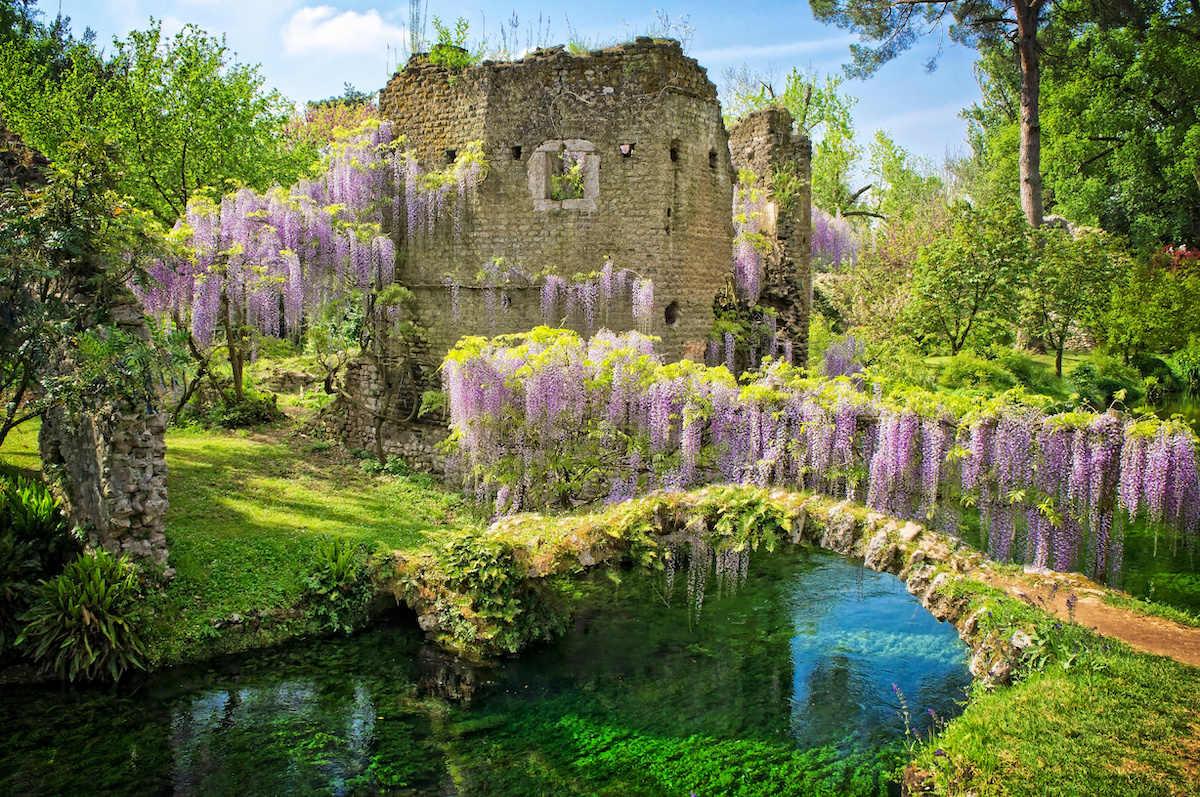 From Rome, travel south to the magnificent Garden of Ninfa. The charming garden, which is only exposed to the public on specified days between March and November, is ranked one of the world's most beautiful by the New York Times. While strolling among the old ruins surrounded by blossoming flowers, it's as if you're meeting dancing nymphs or magical tree spirits at every turn.

And what kind of fairy tale would be complete without a few monsters? The Park of Monsters in the Garden of Bomarzo is located about an hour north of Rome and was commissioned in 1552 by Prince Pier Francesco Orsini as a way to convey his grief following the death of his first wife. This bizarre park is filled with gigantic sculptures of battling giants, odd creatures, and a screaming stone monster whose mouth conceals an exquisite picnic table.

10. Lake Bled, Slovenia
Slovenia is brimming with fairy-tale locations, from the
Dragon City
of Ljubljana to the picturesque
Lake Bled
. Travel to the Julian Alps, not far from
Ljubljana
, and visit Bled Castle for some of the best views of the lake's famed island. You can tour the museum, dine in the restaurant, or participate in a wine tasting in the castle's wine cellar.
No visit to Lake Bled is complete without taking a boat ride to Slovenia's lone genuine island. After docking, ascend 99 steps to the lovely Church of Maria's Assumption. According to mythology, ringing the church bell three times will grant your wish. Naturally, you cannot leave the area without sampling the area's famous cream cake. It's both fluffy and custardy, and it's certain to take your taste buds on their own delectable journey.