For many of us, the earth's awe-inspiring natural beauty is what makes us want to travel far and catch a glimpse of mother nature's wonders. From colossal glaciers meandering down mountainsides to caves sculpted by lava, here are five places to see nature's most captivating sights, plus convenient, sustainability-minded places to stay.
The Giant's Causeway, Northern Ireland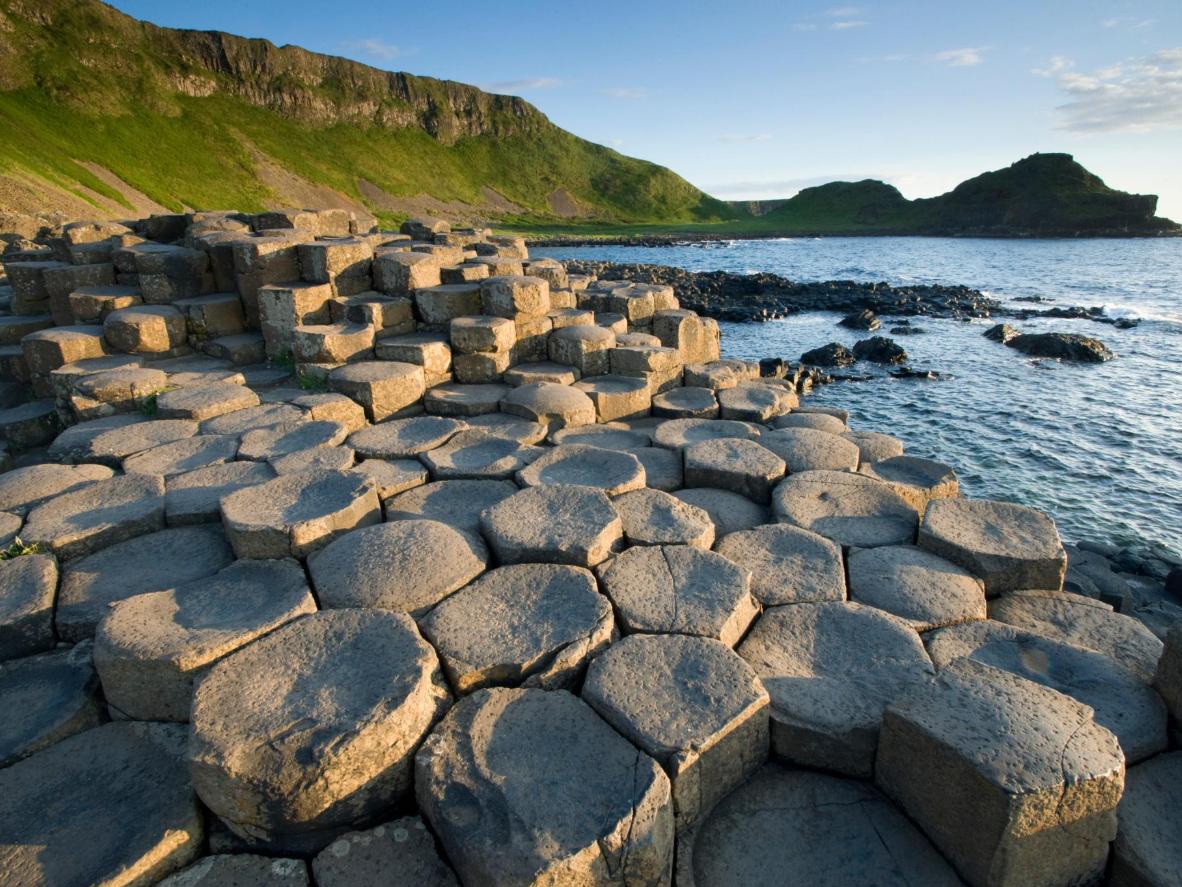 The Giant's Causeway is the stuff of myth and legend
The legend goes that Northern Ireland was once home to a giant named Finn McCool. Across the Irish Sea in Scotland lived another giant named Benandonner, who threatened Finn and Northern Ireland. Finn tore up chunks of the Antrim coastline and hurled them into the sea, creating the path known as the Giant's Causeway.
While the folklore is interesting, the science behind the Causeway's creation is even more so. Formed 60 million years ago during a period of high volcanic activity, these 40,000 interlocking basalt columns are the result of lava cooling into near-perfect hexagons. It is a lasting reminder of the earth's power. To complement your folklore-rich trip, stay at Dromore House Historic Country House, a Georgian family home just a 20-minute drive from the Giant's Causeway.